text.skipToContent
text.skipToNavigation
---
查看产品文件夹 OPA567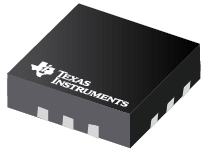 封装信息
封装 | 引脚:
VQFN (RHG) | 12
温度:
S (-55 to 125)
包装数量 | 包装类型:
2,500 | LARGE T&R
有可用定制卷带
查看更多封装信息
产品特性
HIGH OUTPUT CURRENT: 2A
OUTPUT SWINGS TO: 150mV of Rails with IO = 2A
THERMAL PROTECTION
ADJUSTABLE CURRENT LIMIT
TWO FLAGS: Current Limit and Temperature Warning
LOW SUPPLY VOLTAGE OPERATION: 2.7V to 5.5V
SHUTDOWN FUNCTION WITH OUTPUT DISABLE
SMALL POWER PACKAGE
APPLICATIONS

THERMOELECTRIC COOLER DRIVER
LASER DIODE PUMP DRIVER
VALVE, ACTUATOR DRIVER
SYNCHRO, SERVO DRIVER
TRANSDUCER EXCITATION
GENERAL LINEAR POWER BOOSTER FOR OP AMPS
PowerPAD is a trademark of Texas Instruments. All other trademarks are the property of their respective owners.
描述
The OPA567 is a low-cost, high-current, operational amplifier designed for driving a wide variety of loads while operating on low-voltage supplies. It operates from either single or dual supplies for design flexibility and has rail-to-rail swing on the input and output. Output swing is within 300mV of the supply rails, with output current of 2A. Smaller loads allow an output swing closer to the rails.
The OPA567 is unity gain stable, easy to use, and free from the phase inversion problems found in some power amplifiers. High performance is maintained at voltage swings near the output rails.
The OPA567 provides an accurate user-selected current limit set with an external resistor, or digitally adjusted via a Digital-to-Analog Converter (DAC).
The output of the OPA567 can be independently disabled using the Enable pin, saving power and protecting the load.
Two flags are provided. The current limit flag, IFLAG, warns of current limit conditions. TFLAG is a thermal flag that warns of thermal overstress. The TFLAG pin can be connected to the Enable pin to provide a thermal shutdown solution.
The OPA567 is available in a tiny 5mm x 5mm Quad Flatpack No-lead (QFN) package and features an exposed thermal pad that enhances thermal and electrical characteristics. It is small and easy to heat sink. The OPA567 is specified for operation over the industrial temperature range, -40°C to +85°C.
| 数量 | 单价 |
| --- | --- |
| 1-99 | $3.72 |
| 100-249 | $3.04 |
| 250-999 | $2.39 |
| 1,000+ | $2.02 |
可替换包装类型
| | |
| --- | --- |
| 产品型号 | OPA567AIRHGT |
| 包装数量 | 包装类型 | 250 | SMALL T&R |
| 库存 | 18,399 |
| 数量 | 价格 (USD) | 1ku | $2.31 |