text.skipToContent
text.skipToNavigation
---
查看产品文件夹 UCC28740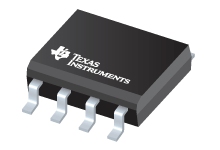 封装信息
| | |
| --- | --- |
| 封装 | 引脚: | SOIC (D) | 7 |
| 温度: | Q (-40 to 125) |
| 包装数量 | 包装类型: | 75 | TUBE |
查看更多封装信息
产品特性
Less than 10-mW No-Load Power Capability
Optocoupled Feedback for CV, and
Primary-Side Regulation (PSR) for CC
Enables ±1% Voltage Regulation and ±5% Current Regulation Across Line and Load
700-V Startup Switch
100-kHz Maximum Switching Frequency Enables High-Power-Density Charger Designs
Resonant-Ring Valley-Switching Operation for Highest Overall Efficiency
Frequency Dithering to Ease EMI Compliance
Clamped Gate-Drive Output for MOSFET
Overvoltage, Low-Line, and Overcurrent Protection Functions
SOIC-7 Package
Create a Custom Design Using the UCC28740 With the WEBENCH® Power Designer
All trademarks are the property of their respective owners.
描述
The UCC28740 isolated-flyback power-supply controller provides Constant-Voltage (CV)using an optical coupler to improve transient response to large-load steps. Constant-Current (CC)regulation is accomplished through Primary-Side Regulation (PSR) techniques. This device processesinformation from opto-coupled feedback and an auxiliary flyback winding for precisehigh-performance control of output voltage and current.
An internal 700-V startup switch, dynamically controlled operating states, and a tailoredmodulation profile support ultra-low standby power without sacrificing startup time or outputtransient response.
Control algorithms in the UCC28740 allow operating efficiencies to meet or exceedapplicable standards. The drive output interfaces to a MOSFET power switch. Discontinuousconduction mode (DCM) with valley-switching reduces switching losses. Modulation of switchingfrequency and primary current-peak amplitude (FM and AM) keeps the conversion efficiency highacross the entire load and line ranges.
The controller has a maximum switching frequency of 100 kHz and always maintains controlof the peak-primary current in the transformer. Protection features keep primary and secondarycomponent stresses in check. A minimum switching frequency of 170 Hz facilitates the achievement ofless than 10-mW no-load power.
| 数量 | 单价 |
| --- | --- |
| 1-99 | $0.92 |
| 100-249 | $0.76 |
| 250-999 | $0.55 |
| 1,000+ | $0.41 |
可替换包装类型
产品型号
UCC28740DR
包装数量 | 包装类型
2,500 | LARGE T&R
有可用定制卷带
库存

1,322

数量 | 价格 (USD)
1ku | $0.34